Posted on 16. Jan, 2012 by shortsalemitigation in Blog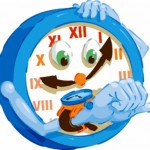 We negotiate short sales in Massachusetts and New Hampshire Primarily (and a few other states) and I would say the number one question we get from homeowners is, "How long will my short sale take?"
Well there is no easy way to answer this question. There are many factors that influence the length of a short sale, so I thought I would try to explain what will impact your sale length and then give you a case study of the GMAC short sale we just received approval on.
First, you should consider the time it takes to list your property and then get an offer. Once you have that timeframe, disregard it. There are many schools of thought, but I don't take the time it takes to market and get a short sale under contract into consideration. That is because you have some agents that list properties high, and do gradual price reductions. That type of marketing takes longer. It can take several months or even a year or more. I personally don't care for this type of approach because to me, this forces the homeowner into debt further by holding onto a property longer. The longer they are on title with a property that is draining them financially, the worse off their situation becomes. Then there is the other perspective that other agents take in which they aggressively market and get an offer on a property very quickly. This obviously CAN speed up the overall time if it's done in the appropriate way. You cannot list a property way under market comps or your sale won't be approved, but you can list it at the middle to low end of comps and have a strong chance of getting your offer accepted.
Now, when you have an executed purchase contract you can start the clock.
One factor that can influence the length of the sale is the BPO. BPO is the broker price opinion or the valuation of the property. If the valuation comes in too high, then this can prolong the process. Another BPO may have to be ordered, or you may have to wait until a BPO expires until a lender orders a new one, or you may have to combat it with a full blown appraisal. You want to make sure your offer price supports the valuation price.
Secondary lenders can hold up a sale. If a second lien holder holds out for more money than what the first is offering, this can stop the process in its tracks. You have to anticipate these little bumps.
Undisclosed liens can hold up the process. Pulling title up FRONT is one sure way to find issues. If there is a lien on the property you were unaware of, it should get put on the HUD and submitted OR negotiated down or both.
Buyers or sellers flaking out will prolong your sale. Buyers may not wait the time it takes to negotiate or sellers may decide to let a property go to foreclosure. It will hopefully not happen to you but it CAN. You should try to do your homework up front. Make sure your seller is READY to sell and buyer is COMMITTED to the process.
INVESTOR MINIMUM NET, may impact your sale. The investors have minimum requirements for their sales. Most often, you won't know this number until you submit an offer. If the offer is too low, the sale can get rejected, and you may have to counter or start all over.
A loan getting sold and a new servicer taking over will GREATLY impact the time it takes to negotiate your sale. This is my least favorite thing in the world. I had a Litton Loan sale this year that took me one year to negotiate. It went to the investor for approval and BAM, got sold to Ocwen, so now I start ALL over with a new servicer.
The above represents SOME of the issues that may impact the length of your short sale. Below is an actual case study from our GMAC New Hampshire Short Sale Negotiation. The below file had one mortgage and one lien.
—
September 28, 2011 – Get call from frantic New Hampshire Homeowner. Need to sell property. Auction scheduled for October 11, 2011 (normally I don't take these sales, nor do I like them, but we took a chance)
September 28, 2011 – Call local list agent to see if they will list property
September 30, 2011 – Property listed
October 10, 2011 – Spoke to Trustee – auction stopped for validation of debt – postponed until 11/22
November 8, 2011 – Purchase contract executed
November 14, 2011 – Package submitted to GMAC and immediate request for cancelation of auction sent
November 15, 2011 – File assigned to a negotiator after escalation
November 17, 2011 – Spoke to Customer Service as file still didn't appear in Equator. Didn't know negotiator email, just got a phone. Left a message to request interior BPO
November 17, 2011 – Spoke to Executive Office. File declined for offer being too low. Drive by BPO was completed November 7th. Explained issues with property and asked for postponement. Valuation could not possibly be accurate. Left message for negotiator.
November 18, 2011 – Negotiator indicated an offer of $70,000 may get auction stopped
November 21, 2011 – New higher offer of $55,000 submitted in hopes auction would be stopped
November 22, 2011 – Auction stopped. Not sure why, but will take it.
November 23, 2011 – Immediately requested Interior BPO
November 25, 2011 – Title finally returned – Welfare lien found.
November 28, 2011 – File finally set up in Equator via negotiator
November 29, 2011 – Finally uploading files to Equator as each task assigned. Name affidavit need to be signed an notarized by buyer and seller.
December 1, 2011 – All files uploaded and sent
December 2, 2011 – BPO agent contacted us for valuation
Deceber 6, 2011 – Valuation complete. New bank statements must be submitted as auction is set for 12/22
December 7, 2011 – all requested paperwork completed and uploaded
December 12, 2011 – calls, emails and faxes to negotiator and superior asking for postponement and status update
December 13, 2011 – still awaiting valuation review per negotiator
December 16, 2011 – email from supervisor she was escalating at valuation department
December 19, 2011 – called and LM for negotiator regarding postponement. No response.
December 19, 2011 – emailed CEO or GMAC, superior of negotiator, negotiator and 5 other people about auction and the fact valuation was not back
December 19, 2011 – Auction canceled until 1/23 – Verified with Trustee
December 21, 2011 – Sent note to negotiator the welfare lien was going to be added on HUD-1 as soon as I got OK from town regarding discount request.
December 26, 2011 – Still hadn't heard from town if they will accept discounted payoff on lien
December 29, 2011 – Town will take 20% of balance
December 30,2011 – Sent in corrected HUD with lien added and asked for status update
December 30, 2011 – New valuation ordered. Issue with BPO
January 2, 2011 – Valuation complete
January 4, 2011 – Called GMAC – Offer Countered to $65,000
January 7, 2011 – Buyer countered to $60,000 – Submitted new offer, and HUD-1
January 9, 2011 – Called negotiator. Auction creeping up. File put forward to investor for approval
January 10, 2011 – Called to find status update
January 11, 2011 – APPROVAL – SHORT SALE APPROVED – 30 days to close
January 12, 2011 – Coordinated with title company. Closing set for January 31, 2011
Total time from submission to approval – 2 months
Total time from submission to closing – 2.5 months
Total time from listing to closing – 4 months
Feeling of getting it done…PRICELESS!
Maryann Little, VP Short Sale Mitigation
Nick Aalerud, Exec VP Short Sale Mitigation, Broker New Hampshire / Massachusetts
http://shortsalemitigation.net
http://twitter.com/rapidshortsales
http://aapremierproperties.com
978-384-0032
603-505-4642 (f)
Stoneham, MA - Plaistow, NH
Short Sale Negotiation in Massachusetts and New Hampshire
Maryann Little, VP Short Sale Mitigation
Nick Aalerud, Exec VP Short Sale Mitigation, Broker New Hampshire / Massachusetts
http://massachusettsshortsales.nethttp://twitter.com/rapidshortsales
http://aapremierproperties.com
978-384-0032
603-505-4642 (f)
Stoneham, MA - Plaistow, NH
Short Sale Negotiation in Massachusetts and New Hampshire